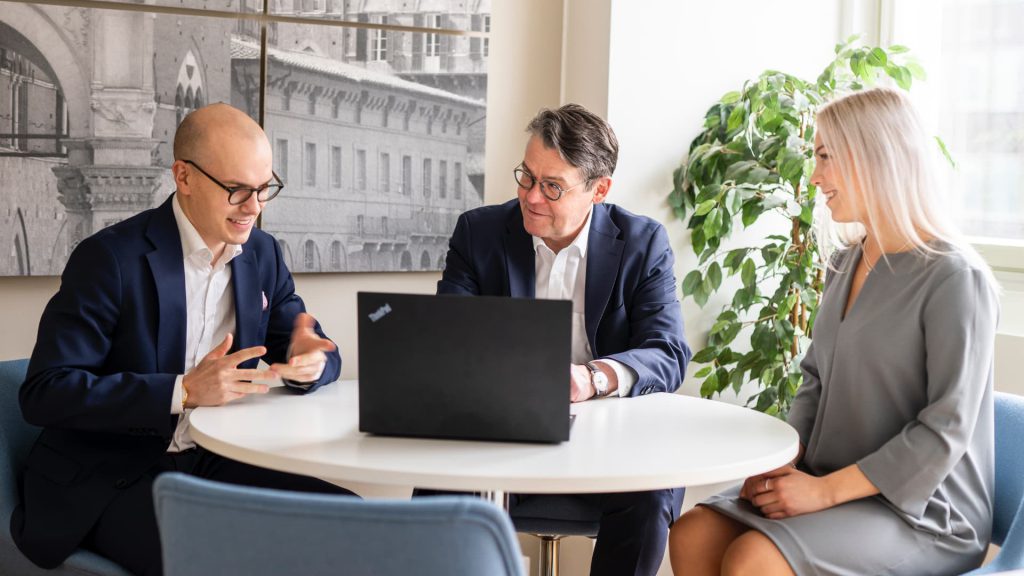 Facta understands life
Deep-rooted in Tampere, a city known for its industrial spirit and ability to reinvent itself time and time again, Facta feels a strong social responsibility about our staff and the society around us. That is why Facta is a forerunner in many sustainable practices, charity and high ethical standards concerning the use of resources, supporting the local industries and gender equality.
The way we work
As a firm, we believe in teamwork, which ensures different perspectives and higher levels of success. Each individual lawyer has their deep expertise while sharing knowledge with the rest of the team brings us a wide scope as well. This combination of broad knowledge and deep understanding has proven successful and earned us the trust of generations of companies and private individuals. That's the Facta way.
Keeping it understandable
The people in Tampere area have a reputation of being honest, straightforward and with no-frills approach to business. Maybe that is why we always aim for transparent, understandable way of working and communication without hiding behind legal jargon. At Facta, we keep it understandable – so feel free to contact us with any of your legal needs!
Responsible Advocacy
Our attorneys are members of the Finnish Bar Association, and we apply the attorney's code of conduct. We are bound by the code of professional ethics and proper professional conduct.
Contact us – it is free of charge
If you need a legal partner who is an expert in Finnish law, you can always count on Facta. With over a hundred years of experience and a deep understanding of both corporate and private legal matters, we help you avoid the pitfalls and come out successful. And you will always know what you pay for: the first consultation is free of charge.
tel: 03 230 3000
email: toimisto@asianajofacta.fi